Unpack it
Your DAC comes in an antistatic bag.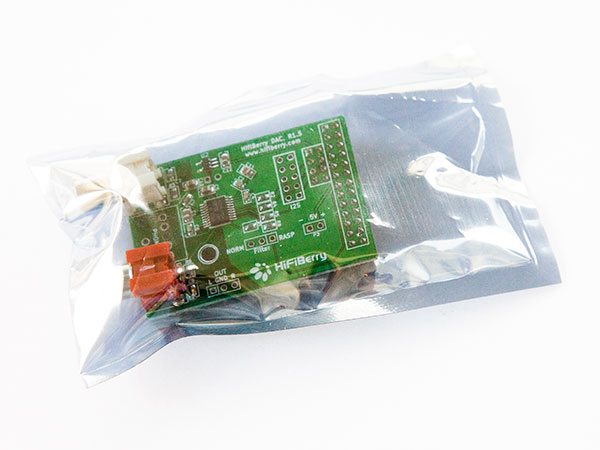 If you ordered the RCA version, everything is already soldered.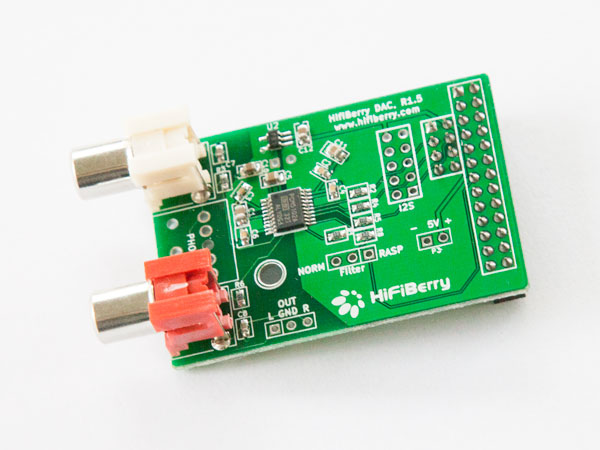 If you ordered the DIY version, the output connectors are not soldered. You have to do it by yourself. Use enough solder for the RCA connectors. If you use 0.5mm solder (that's what I recommend), you will need a lot of it. Don't be stingy with it!
Identifiy and solder the P5 header on the Raspberry Pi
Soldering is not hard even if you don't solder very often.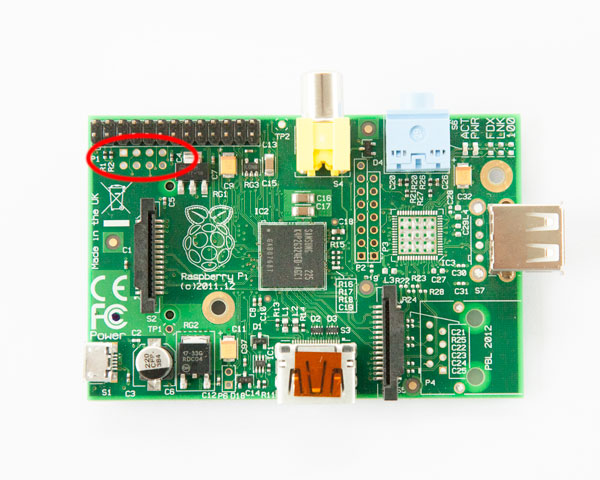 Check our our soldering guide for more details. Note that the small Nylon spacer is not part of the standard version. It has to be ordered separately from our Accessories page.
Plug it onto the Raspberry
If you ordered the configuration with the Nylon spacer, mount this spacer onto your Raspberry Pi first. Another option is using a long 3mm screw and some nuts. Make sure, that the HiFiBerry DAC does not touch the electrolytic capacitor on the Raspberry Pi.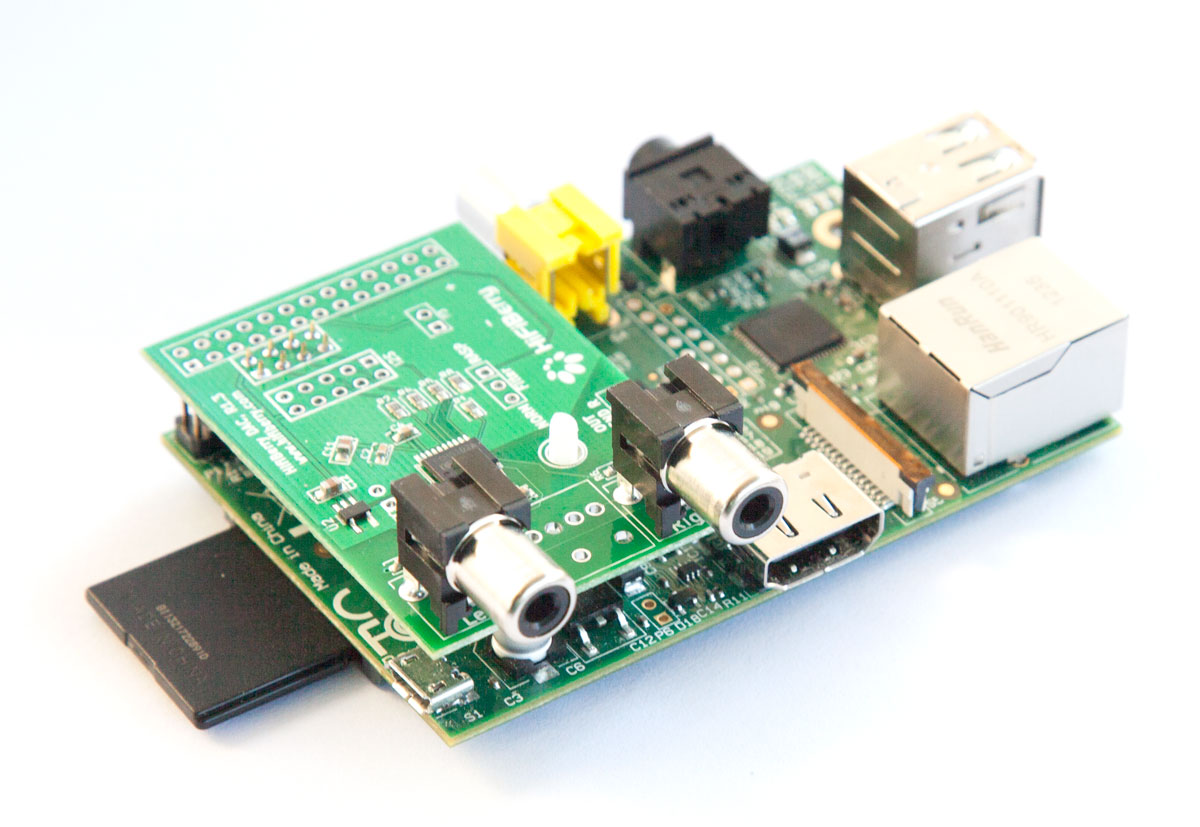 Connect it to your audio equipment (receiver, amplifier, …)
Connect the HiFiBerry DAC output to a line-input of your amplifier or receiver.
Install the software
The easiest way is using the standard Raspbian distribution (or other distributions, that are based on it). You only have to update your system to the newest kernel. Login at your raspberry and use the following commands:
sudo rpi-update
sync
sudo reboot
If you're using Volumio (formerly known as RaspyFi),  you have to enable I2S DAC support on the settings page and reboot. In this software, the HiFiBerry DAC support is already included.
Configure the software
Most likely, the modules are not enabled yet on your system. Add the following lines to the file /etc/modules:
snd_soc_bcm2708
snd_soc_bcm2708_i2s
bcm2708_dmaengine
snd_soc_pcm5102a
snd_soc_hifiberry_dac
Reboot again now
Test it
Check, if the sound card is enabled with "aplay":
pi@raspberrypi ~ $ aplay -l
**** List of PLAYBACK Hardware Devices ****
card 0: sndrpihifiberry [snd_rpi_hifiberry_dac], device 0: HifiBerry DAC HiFi pcm5102a-hifi-0 []
Subdevices: 1/1
Subdevice #0: subdevice #0
You can use aplay, to playback a WAV file. For other file formats (MP3, FLAC, …) I recommend to use mplayer.
Talk about it
We and your friends want to hear about your experiences with the HiFiBerry DAC. Send us picture of your setup by email, post it on Twitter @crazyaudio or post it to our Facebook page. Sharing your experiences will also help other HiFiBerry DAC users to find new ideas how to use the board.
Having problems?
Please post your question in our forum on crazy-audio.com.