Raspberry Pi A/B
Raspberry Pi B+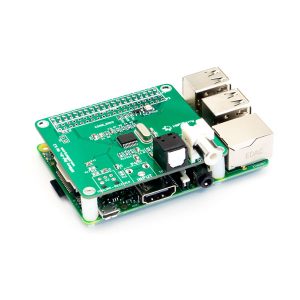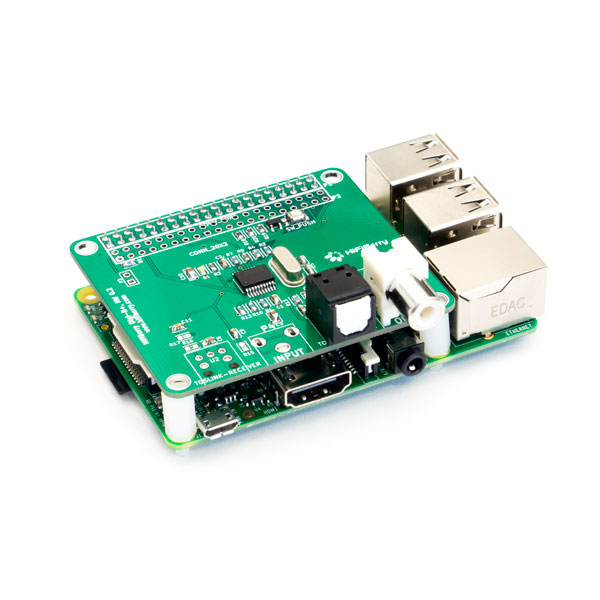 For the Raspberry Pi model B+, please use our HiFiBerry Digi+

The HiFiBerry Digi is a high-quality S/PDIF output board for the Raspberry Pi. It is designed as an add-on board that connects to the P1 and P5 header of the Raspberry Pi.
Dedicated S/PDIF interface chip supports up to 192kHz/24bit resolution
Optical (Toslink) and electrical outputs
Bit-perfect output, audio data stream will not be modified in any way
Connects directly to the Raspberry Pi, no additional cables needed
Directly powered from the Raspberry Pi, no additional power supply
Optional: high-bandwidth output transformer provides full galvanic isolation of the electrical output (not in the standard version)
Easy to build: Comes as a pre-fabricated kit that includes all needed components. You only have to solder a small connector to the Raspberry Pi.Make sure that your board features the P5 connector, some very old board (Revision 1) don't have it.
For a completely solder-free solution, please use our HiFiBerry Digi+ and a new Raspberry Pi model B+.
Notice about the compatibility with Raspberry Pi Model B+: The Digi board is not compatible with the new model B+. Please use our HiFiBerry Digi+ for the Raspberry Pi B+.
Important note: While the hardware is able to output DTS/Dolby Digital, software has to be adapted to support this. We will support the developers to implement this. Unfortunately we can't guarantee that this feature will work with a specific software. Please ask the developers of the software if this is supported.
Output transformer
The output transformer provides a full galvanic isolation between the Raspberry Pi and your DAC on the electrical output. Usual consumer-grade SPDIF outputs do not use output transformers. Usually this works without problems. However, many audio enthusiast like to use this option. If you're not sure, the standard version is most likely ok for you.
The output transformer does not have any effect on the optical output. Therefore if you plan to use only the optical output, the standard version will do the job.