Datasheet MiniAmp
Datasheet MiniAmp
Overview
The HiFiBerry MiniAmp is a DAC/amplfier combination for alle Raspberry Pi models featuring a 40-pin GPIO header.
Facts
Stereo DAC with sample rates up to 192kHz/24bit
No integrated volume control, need to use ALSA Softvol or volume control in the application
2x3W stereo amplifier
Powered directly from the Raspberry Pi, no additional power supply required
No soldering, comes as a pre-fabricated kit.
Comes with all components required to mount it.
Hardware and speaker connectors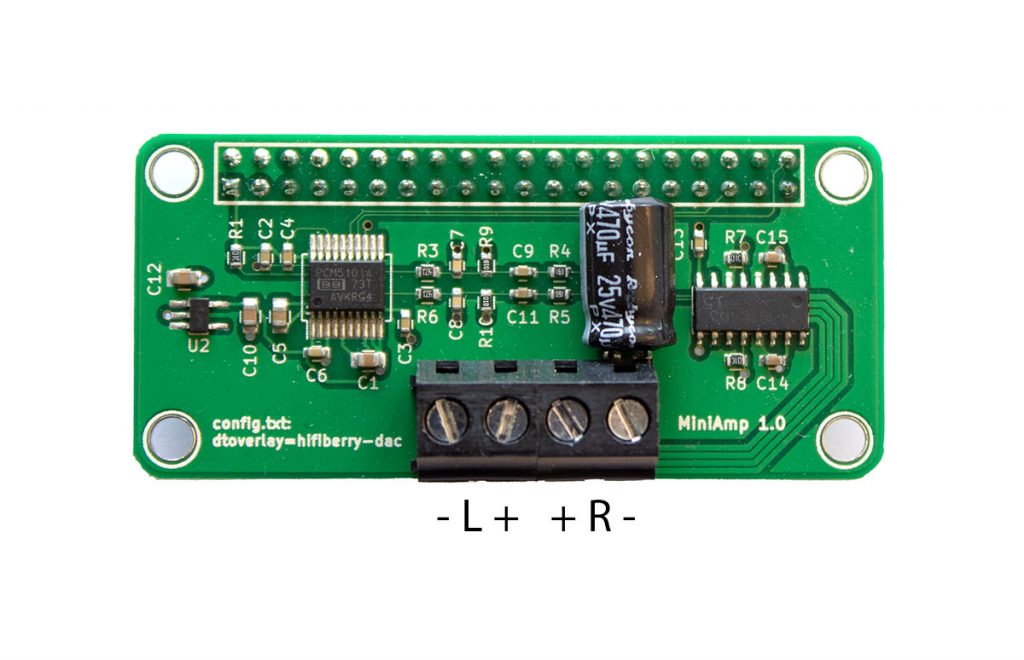 Note that the actual board might look a bit different. Layout and components might change without further notice. We do not guarantee a specific PCB layout or specific components.
Configuration
dtoverlay=hifiberry-dac

Last updated: October 21, 2020