Raspberry Pi A/B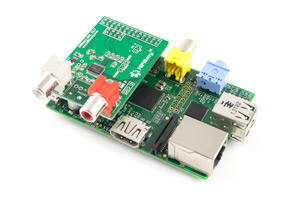 Standard version with RCA connectors
$34.90 Add to cart
Raspberry Pi A+/B+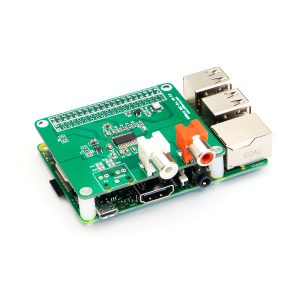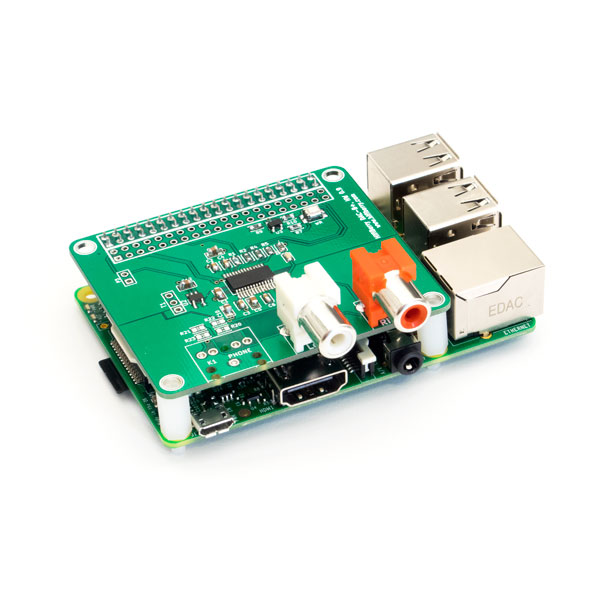 For the Raspberry Pi B+ please use our
HiFiBerry DAC+
.
The HiFiBerry DAC works only on older Raspberry Pi models A and B. For newer Raspberry Pi models (A+,B+,2B) check out the HiFiBerry DAC+.
The DAC is a high-resolution digital-to-analog converter for the Raspberry Pi model A and B (release 2 with the P5 connector). This is a special sound card for the Raspberry Pi, that is optimized for one specific use case: the best audio playback quality.
Dedicated 192kHz/24bit high-quality Burr-Brown DAC for best sound quality
Connects directly to the Raspberry Pi, no additional cables needed
Compatible with Raspberry
Directly powered from the Raspberry Pi, no additional power supply
Ultra-low-noise voltage regulator for optimal audio performance
Flexible configuration options for output connectors
Easy to build: Comes as a pre-fabricated kit that includes all needed components. On Raspberry Pi Model A and B, you have to solder a small connector. Make sure that your board features the P5 connector, some very old board (Revision 1) don't have it.
Are you looking for a solution that does not need soldering? In this case, you can use our HiFiBerry DAC+ with the new Raspberry Pi model B+.
Notice about the compatibility with Raspberry Pi Model A+/B+: The HiFiBerry DAC is not compatible with the Raspberry Pi A+ and B+. For these models, please use our HiFiBerry DAC+.
Simplicity
The DAC directly connects to the onboard sound connector P5 (you have to solder an 8-pin header to the Raspberry Pi). No external cables anymore – just plug it in!  Its on-board ultra-low-noise voltage regulator filters out noise from the Raspberry Pi power supply. That means you don't have to use an additional power supply – your existing power supply will do the job.Flexibly adopted to your needsIf you want to integrate the HiFiBerry DAC into your own device, you can use the DIY version to use exactly the connectors that you need. That means, you are not limited to the RCA jacks, but can also use a 3.5mm phone jack. You can even connect your own jacks directly to the 3-pin header on the board.